Top 4 Crypto Exchanges to Buy Crypto in 2022
The expansion of the cryptocurrency industry has resulted in the formation of multiple cryptocurrency exchanges, each with a unique selection of cryptocurrencies. Additionally, each of these exchanges has a unique selection of funding sources, trading pairings, and cost structures. As the market capitalization of digital assets continues to rise, it has become increasingly critical than ever to ensure that your investments are secure and that exchanges employ top-tier security procedures.
If you want to know what makes one crypto exchange safer than another and which are the safest crypto exchanges, you've landed in the right place. In this page, we will discuss the top 4 crypto exchanges and what to look for in terms of trading safety. Here are the best platforms to buy cryptocurrency.
1. Binance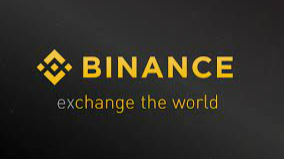 According to trade volume, Binance is one of the top 5 crypto exchanges in the world. It supports 150 different cryptocurrencies and coins, some of the most well-known of which are Bitcoin, Ethereum, and Litecoin, in addition to its very own BNB token. It is presently operational throughout the United States, Europe, Australia, and Africa.
This year, the leading cryptocurrency exchange has announced that more than 100 million customers have utilized its services. In addition to enabling more than 100 cryptocurrencies for trade, two-factor authentication is provided. Binance also enables crypto investors who wish to trade cryptocurrency using charts and signals. It offers traders the best crypto to buy today.
2. Coinbase
Coinbase is one of the world's best cryptocurrency exchanges and has one of the strongest security reputations. The exchange stores roughly 99% of the digital assets of its users in offline cold storage (custody). Coinbase also requires users to verify their phone number by entering a code received through text messages.
Your Coinbase account is protected by two-factor authentication, which is required for account security. Additionally, Coinbase is a publicly traded corporation, requiring it to pass additional financial and security audits. Analysts rank it as the best platform to buy cryptocurrency in 2022, particularly in US market.
3. Kraken
Kraken is one of the more seasoned crypto exchanges on the market, having been founded just two years after Bitcoin. Kraken provides a platform with high security, more than 120 coins to pick from domestically, and up to 160 cryptocurrencies for international customers. The crypto trading platform also allows you to stake and earn incentives for your cryptocurrency. The coins price is below average.
Kraken's superior security, lower trading fees, and variety of accessible cryptocurrencies make it a suitable option for both novice and experienced cryptocurrency investors. The goal is to prevent losing major portions of your investment capital to spot trading costs by not becoming a beginner for too long. It is indeed the best platform to buy crypto.
4. Kucoin
KuCoin is a cryptocurrency exchange founded in 2017 and headquartered in Seychelles. Since its inception, it has become one of the greatest global crypto exchanges in terms of trading volume, with over 10 million members and a presence in over 200 countries. Although U.S. consumers can sign up for a KuCoin account, they have limited access to features because KuCoin is not licensed to operate in the U.S.
KuCoin is one of the top 4 cryptocurrency exchanges that facilitate the purchase, sale, and exchange of cryptocurrencies. KuCoin platform has the largest cryptocurrencies range and it provides margin, futures, and peer-to-peer (P2P) trading in addition to standard trading choices. To gain incentives, traders have the option to stake or lend their cryptocurrency. KuCoin has lower trading fees than its competitors, making it an enticing option.
Final Thoughts
The best cryptocurrency exchanges include those with secure, user-friendly platforms, significant trading volumes, the ability to trade different cryptocurrencies, and several payment methods. There are various factors to consider while selecting a cryptocurrency exchange, including security, costs, and available cryptocurrencies.
It is also essential to comprehend how your crypto is stored and whether you can move it to your own digital wallet to acquire ownership. Setting up an account with a cryptocurrency exchange is an excellent starting point if you want to buy or sell cryptocurrencies.